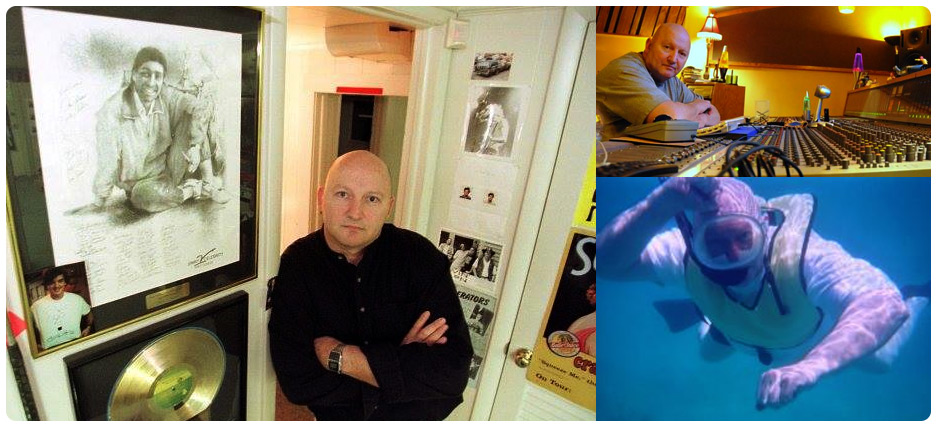 Dick Hodgin has been in the music business for 40 years as a producer, engineer and manager. He relocated to the triangle in 1982 from South Carolina, and opened M80 Management Company in 1985. Dick has a reputation for sharp, honest, no punches pulled advice and counsel, which has earned him "The Dream Assassin" nickname. Over the years, he's had to wear about as many hats as there are to wear in the music biz. Manager, producer, engineer, booking agent, publicist, promoter, tour manager, sound man, travel agent, baby sitter, transmission repairman, radio promoter, etc. Currently he is co-owner and chief engineer at legendary Osceola Studios, where he has worked since 2001.
He has produced, and/or engineered such artists as:
The Accelerators
Hootie and The Blowfish
Ben Folds
Erykah Badu
Cravin' Melon
J. Cole
Lindsey Stirling
Sydney Sierota (EchoSmith)
Jason Michael Carroll
Clay Aiken
Steve Nieve
Corrosion Of Conformity
Johnny Quest
Big Daddy Kane
Troop 41
Lynyrd Skynyrd
Flat Duo Jets
Far Too Jones
Confessor
Faith Collapsing
and many, many more
In addition, Dick is the owner and chief engineer with Osceola Studios in Raleigh NC, was a co-founder of the famed NORTH CAROLINA MUSIC SHOWCASE, has written numerous articles on the web, moderated music panels for various conferences, and is still a voting member of the Grammys organization, NARAS. Dick's awards include a regional EMMY, a Parents Choice Award and a Kids Music Award. A father of two, he has served for 8 years on the North Carolina Childcare Commission, and is an Adjunct Lecturer at North Carolina State University.